Dumpster Rentals In St. George, NB
JTR Commercial Services
40 Ashburn Lake Rd, St. John, New Brunswick, E2J 5E2
About
JTR Dumpster Services is a privately owned and operated, environmentally concerned, commercial services company offering variety of waste hauling and sanitation services in Saint John, NB. Roll off bins (also referred as open top dumpsters) 12 cubic yard, 18 cubic yard and 30 cubic yard are available for rent as well as portable portable toilets for commercial and residential use. Owner/Operator, Matt Joyce is passionate about his business. Not just for the service he provides, but also the amazing people he meets. To Matt, you're not just a customer – you're a friend.
OUR BINS ARE LIGHT WEIGHT, NARROW, AND DRIVEWAY FRIENDLY !!!
JTR Dumpster Services offers medium and large dumpster bins.
Get quotes from other local disposal bin companies and save with JTR
JTR Dumpster Services
Saint John, NB
Dumpsters Sizes
JTR Commercial Services offers different types of bin rental services from small bins for heavy loads like dirt and sod, sand, gravel, etc. to large roll off containers for property clean up projects and construction debris removal. See available dumpster sizes below:
Open Top Roll Off Dumpsters

12 Yard Dumpsters
18 Yard Dumpsters
30 Yard Dumpsters
Get Quotes
JTR Commercial Services Dumpster Rentals: Get Free Online Quotes From A Local Dumpster Rental.
More Dumpster Rentals Providers In St. George, NB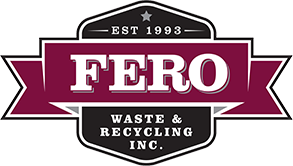 Fero Waste & Recycling Inc. - Serving St. George
203 Desbrisay Avenue, Moncton, New Brunswick, E1E 0G7
Fero Roll Off Containers offer dumpster rentals and junk removal in all NB and parts of NS. Our disposal containers range in size from 14 to 40 yards and are used for larger projects such as large roofs, demolition, storage, modifying structures and other high volume commercial waste removal. If yo...
Get Quotes