Portable Toilet Rental In Cardigan, PE
Myers Industries Inc
592 MacDonald Road RR #3, Montague, Prince Edward Island, C0A-1R0
Cardigan Portable Toilet Rental
For commercial and residential customers who is looking for a portable sanitation solution for their outdoor activities Myers Industries Inc. offers portable toilet & wash stations for rent.
Use our portable toilets & wash stations for
Construction Site Sanitation Needs
Outdoor Company Picnics
Outdoor Commercial Show
Sport Outdoor Activities
Outdoor Wedding, Birthday Party, etc.
Get Quotes
Myers Industries Inc: Get Free Online Quotes From A Local Provider and save.
More Portable Toilet Rental Providers In Cardigan, PE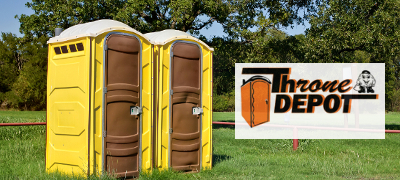 Throne Depot - Serving Cardigan
592 MacDonald Road, Montague, Prince Edward Island, C0A 1R0
Throne Depot of Montague, PE is a portable toilet and wash station rental business. It is a subsidiary of Myers Industries, a family business that has been providing quality services to commercial and residential customers of Kings County, PE for over 20 years. PORTABLE TOILET FEATURES Heavy anchored base: The porta potty can be secured via stakes or bolts to grass, dirt or concrete. The heavy base anchors unit from moving in the wind. Porta Potty Options: Several different options are available to suit your needs from basic toilets and handicap units to flushable units with sinks. Inexpensive: Our porta pottys' suit your needs by the day, week, month, season, or year round. Call our service number to get an estimate. Air vents:Vents provide good air circulation for unit. They sit on the top left, rear, and right side. Sturdy, Strong Door:Each porta potty has 4 hinges to keep door securely fastened and to prevent quick wear and tear. Reliable On-Time Delivery:We can get the porta potty units you need with same day service. WASH STATION Our Wash Station & Portable Toilet units are always clean when we deliver them. You can expect a great experience with Throne Depot portable toilets.
Get Quotes