Dumpster Rentals In Brampton, ON
Halton Container
Brampton, Ontario
About
Halton Container of Campbellville, ON is a family owned and operated dumpster rentals and waste removal company. Halton Container services residential and commercial customer in the Halton and surrounding areas with clean quality containers at no stress pricing 177.00 and only $75.00 .per ton in the largest bulk dumpster on the road
. At Halton Container we are committed to improving the environment for the future of the communities in which we live, work and meet. We recycle all returned bins which are sorted and twice a year recycled products are sold at auction for charity to support a local cause. Thank you for supporting local businesses.
We offer 17 cubic yard dumpster for:
Renovation Waste Removal
Construction Site Clean Ups
Household Junk & Junk Furniture Removal
Other Non-Hazardous Waste Hauling
Our customer base includes individual residential contracts, city contracts and includes industrial and commercial real estate operators, homeowner associations, apartment owners and mobile home operators.
Read more about Halton Container on Dumpster Rentals Toronto webpage.
Dumpsters Sizes
Halton Container offers different types of bin rental services from small bins for heavy loads like dirt and sod, sand, gravel, etc. to large roll off containers for property clean up projects and construction debris removal. See available dumpster sizes below:
Open Top Roll Off Dumpsters

Front Load Dumpsters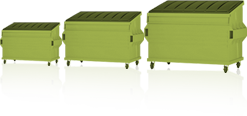 Get Quotes
Halton Container Dumpster Rentals: Get Free Online Quotes From A Local Dumpster Rental.
Serving areas
Acton, ON, Ancaster, ON, Brampton, ON, Burlington, ON, Cambridge, ON, Campbellville, ON, Carlisle, ON, Dundas, ON, East Toronto, ON, Erin, ON, Etobicoke, ON, Flamborough, ON, Freelton, ON, Galt, ON, Georgetown, ON, Guelph, ON, Halton, ON, Hamilton, ON, Hespler, ON, Lowville, ON, Lynden, ON, Milton , ON, Mississauga, ON, Oakville, ON, Preston, ON, Puslinch, ON, Rockwood, ON, South Etobicoke, ON, Stoney Creek, ON, Toronto, ON, Waterdown, ON, West Toronto, ON, Winona, ON
More Dumpster Rentals Providers In Brampton, ON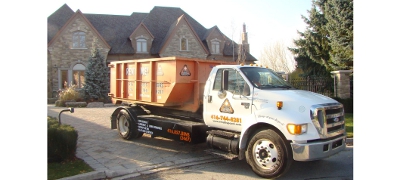 RMS DISPOSAL - Serving Brampton
Brampton
RMS DISPOSAL: CALL US FIRST DON'T BE OVER CHARGED Licensed by the Ontario Ministry of the Environment and open on weekends, RMS Disposal is always at your disposal! Fully insured, we provide 24-hour residential, industrial and commercial disposal service. We offer flat rates and free estimates for...
Get Quotes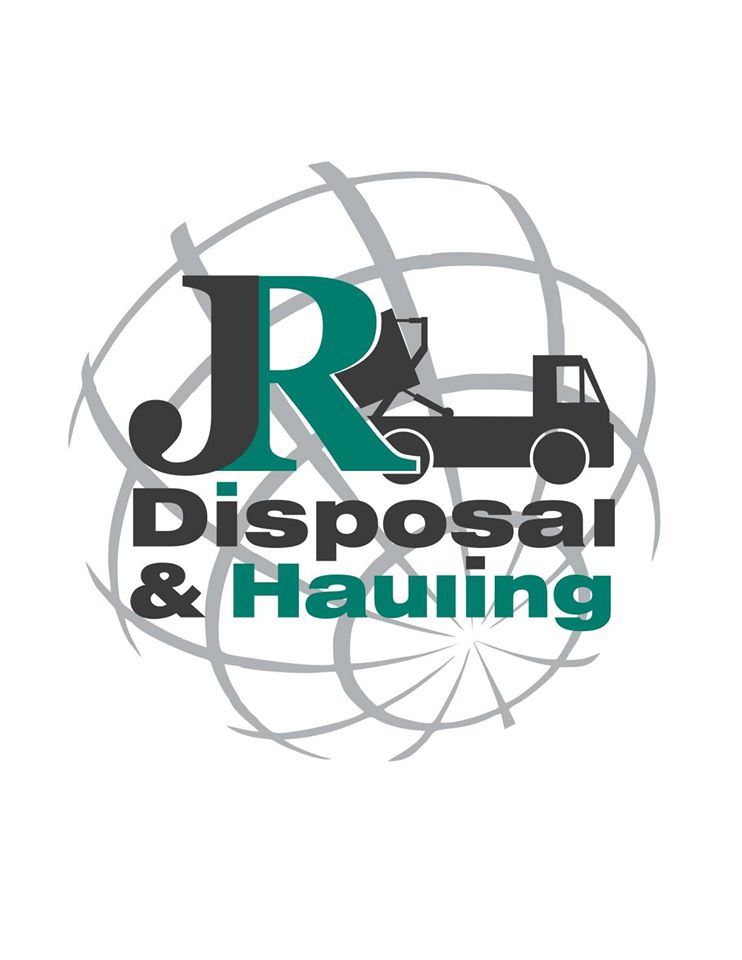 J.R Disposal & Hauling - Serving Brampton
9549 Guelph Line, Campbellville, Ontario, L0P-1B0
J.R Disposal & Hauling is a dumpster rental and junk hauling company. J.R Disposal is a privately owned and operated company serving waste disposal needs and dumpster rental needs of residential and commercial customers in Milton and surrounding ares. We specialize in 5,10 and 14 yard trash bins...
Get Quotes