Dumpster Rentals In Erin, ON
Morrison Roll Off Ltd
8416 Wellington Rd 109, Arthur, Ontario, N0G 1A0
About
Morrison Roll Off of Arthur, ON
is a local bin rental company offering a wide range of waste removal and dumpster rental services including:
Demolition Debris Removal & Recycling
General Garbage & Rubbish Removal
Roll-off Containers (also referred as a roll off dumpster) Rentals
Garbage Bins Rental Cleanouts & Property Clean Ups
Disposal of Commercial & Residential Waste
Waste / Junk Removal
Refuse Systems Same Day Bin Rental
Service Waste Disposal
Construction Site Clean Ups & Construction Bin Rentals
Waste Collection
Reduction Service
Blue Box Recycling
Business Waste Collection
Commercial Waste Collection
Composting
Construction Waste Recycling
Food Waste & Organic Waste Collection
Do you have your basement or garage or backyard cluttered with old unwanted junk?
Morrison Roll Off Ltd in Arthur, Ontario
is the company to call for help. Morrison Roll Off offers
junk bin rental, junk removal and rubbish removal services
you need to clear up unwanted clutter. We have roll-off containers, bins and construction dumpster bins ready to haul away your refuse. With same-day service of waste collection, there's no need for your trash to be hanging around. We service residential, commercial, construction, demolition and food waste sites.
We also offer earth-friendly recycling to keep things clean and green. Morrison Roll Off Ltd — Call us today for your rubbish & garbage removal! Are you looking for a reliable junk removal and dumpster bin rental company that serves the Arthur, ON and surrounding area? Have you been searching for a quality trash removal company, and you want to be sure you get the waste removal job done by an efficient team of waste management professionals? Wouldn't it be great if there was a local, Arthur, ON bin rental and junk removal business that could get the job done properly? Well you are in luck, because that is exactly where we come in. Welcome to Morrison Roll Off Ltd, the number one trusted source in the Arthur area for all garbage bin rental, rubbish removal and waste hauling and proper disposal of.
At Morrison Roll Off we would be delighted to help you get that trash all cleared out, and we can do it for a great price to boot. Don't leave anything to chance when it comes to your rubbish removal, get Morrison Roll Off Ltd on the job and we can show you what real quality looks like. Here at Morrison Roll Off Ltd, we pride ourselves on having a wide range of dumpster bins and roll off dumpster to remove your commercial, residential and industrial waste. We can do both scrap removal and dumpster rentals. We also do junk removal and all sorts of low cost trash removal. Not sure whether or not we offer the kind of services you are looking for? Just give us a call and ask. All you need to do is let us know where you are located and what kind of services you are looking for, and we will let you know how Morrison Roll Off Ltd can help you. If it has anything to do with garbage bin rental, trash or rubbish removal, odds are pretty good we can help you out...
Dumpsters Sizes
Morrison Roll Off Ltd offers different types of bin rental services from small bins for heavy loads like dirt and sod, sand, gravel, etc. to large roll off containers for property clean up projects and construction debris removal. See available dumpster sizes below:
Open Top Roll Off Dumpsters

10 Yard Dumpsters
15 Yard Dumpsters
20 Yard Dumpsters
Get Quotes
Morrison Roll Off Ltd Dumpster Rentals: Get Free Online Quotes From A Local Dumpster Rental.
Serving areas
Arthur, ON, Belwood, ON, Centre Wellington, ON, Conestogo, ON, Drayton, ON, Elmira, ON, Elora, ON, Erin, ON, Fergus, ON, Georgetown, ON, Harriston, ON, Hillsburgh, ON, Hornby, ON, Kilbride, ON, Limehouse, ON, Listowel, ON, Mono, ON, Morriston, ON, Mount Forest, ON, Mulmur, ON, Orangeville, ON, Palmerston, ON, Puslinch, ON, Shelburne, ON, St Jacobs, ON
More Dumpster Rentals Providers In Erin, ON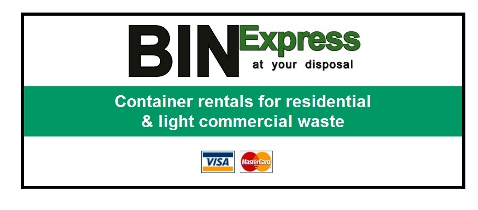 Bin Express & Junk Removal - Serving Erin
8472 50 Rd., Rockwood, Ontario, N0B 2K0
Disposal Bin Rentals and Junk Removal Service Full-service waste solutions for businesses and homeowners in Guelph, Milton, Fergus, Cambridge, Acton, Erin, Rockwood, Bellwood and Hillsburgh. We're Green – In More than One WaySure, our garbage bins and trucks are green. What might be le...
Get Quotes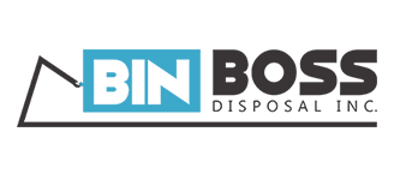 Bin Boss Disposal Inc. - Serving Erin
78 Creighton Ave., Guelph, Ontario, N1E0H8
Bin Boss Disposal Inc. is a fully insured, bin rental and junk removal service, offering competitive pricing in Guelph and surrounding areas. Our bins are available for both residential and commercial locations and will be removed and disposed of upon your request. Whether you're doing small o...
Get Quotes