Dumpster Rentals In Seeley's Bay, ON
First Capital Disposal
2255 Perth Rd, Glenburnie, Ontario, K0B 1C0
About
Dumpster Bin Rentals Kingston, Ontario
Dumpster Rentals and roll off bin services:
First Capital Disposal delivers quolity professional waste management services including roll off dumpster rentals, demolition debris removal, commercial and residential waste hauling, etc. at the best price available. Whether you need to get rid of household junk, construction or home renovation waste materials, general garbage, demolition debris or other solid non-hazardous waste, we offer dumpster rentals for both short and long-term periods.
Available Dumpster Sizes
4 cubic yard bins
6 cubic yard bins
10 cubic yard dumpsters
14 cubic yard dumpsters
20 cubic yard dumpsters available
Roll Off Dumpsters Characteristics:
Driveway Friendly
All Dumpsters have swing doors that allow you to walk in for easy loading
Roll Off Bins come standard with 7 day rental periods - perfect choice for home renovation projects or for construction site
We will happily deliver anywhere in Kingston and the surrounding area - same or next day delivery
Fully insured and licensed by the Ministry of the Environment
No hidden fees - you pay for the bin and how much you throw out (by weight).
First Capital Disposal is your trusted source for disposal bin rentals in the Kingston area. When you have stuff you want to get rid of, we supply the bins to you, let you fill them up, then haul them away. Whether you have accumulated household junk or are starting a renovation/construction project, we have the bin for you! We are fully insured and licensed with the Ministry of the Environment. We take pride in preserving and understand our role in protecting the environment, which is why we adhere to all environmental laws and regulations, and all waste is sorted and processed accordingly to minimize landfill waste. Call us or send us a message through Contact Us page for a free quote for your project.
Dumpsters Sizes
First Capital Disposal offers different types of bin rental services from small bins for heavy loads like dirt and sod, sand, gravel, etc. to large roll off containers for property clean up projects and construction debris removal. See available dumpster sizes below:
Open Top Roll Off Dumpsters

4 Yard Dumpsters
6 Yard Dumpsters
10 Yard Dumpsters
14 Yard Dumpsters
20 Yard Dumpsters
Get Quotes
First Capital Disposal Dumpster Rentals: Get Free Online Quotes From A Local Dumpster Rental.
More Dumpster Rentals Providers In Seeley's Bay, ON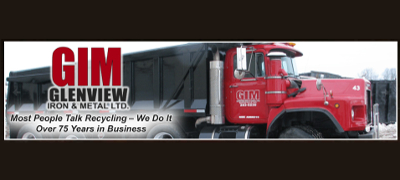 Glenview Iron & Metal Ltd. - Serving Seeley's Bay
3954 Hwy. 43 West, Smiths Falls, Ontario, K7A 4S4
Roll Off Dumpsters – Front Load Dumpsters – Scrap Metal Recycling Glenview Iron & Metal Ltd. is a privately owned, family operated business that specializes in scrap metal processing, roll off dumpster rental, front load dumpster rental, demolition & demolition debris hauling an...
Get Quotes