Junk Removal In Rothesay, NB
E-Zee Haul'n Dumpster Services
39 Kenneth Drive, Quispamsis, New Brunswick, E2G 1H9
Rothesay Junk Removal
E-Zee Haul'n Dumpster Services of Quispamsis, NB is a junk removal and roll off dumpster bin rental company serving St. John and surrounding area. E-Zee Haul'n Dumpster Services offers universal size 14.5 yard steel garbage bins that can be used for residential and commercial junk removal projects including but not limited to
Household junk
Kitchen cabinets, old bathroom/restroom junk
Old furniture, old appliences, old sport equipment, etc.
Junk from garage or basement
Office remofeling or home renovation debris
Junk removal from kids room: beds, toys, clothes, etc.
Any other non-hazardous wastes that Municipal Garbage Company refuses to take.
E-Zee Haul'n Dumpster Services of Quispamsis has been providing residential and commercial customers in St. John, NB with professional junk removal and disposal of waste services since 2018.
If you are a property manager, contractor, builder or homeowner looking to rent a dumpster for junk removal project, turn to E-Zee Haul'n Dumpster Services of Quispamsis for prompt, efficient, affordable, professional waste removal and bin rental services. Estimates are always free.
Get Quotes
E-Zee Haul'n Dumpster Services: Get Free Online Quotes From A Local Provider and save.
More Junk Removal Providers In Rothesay, NB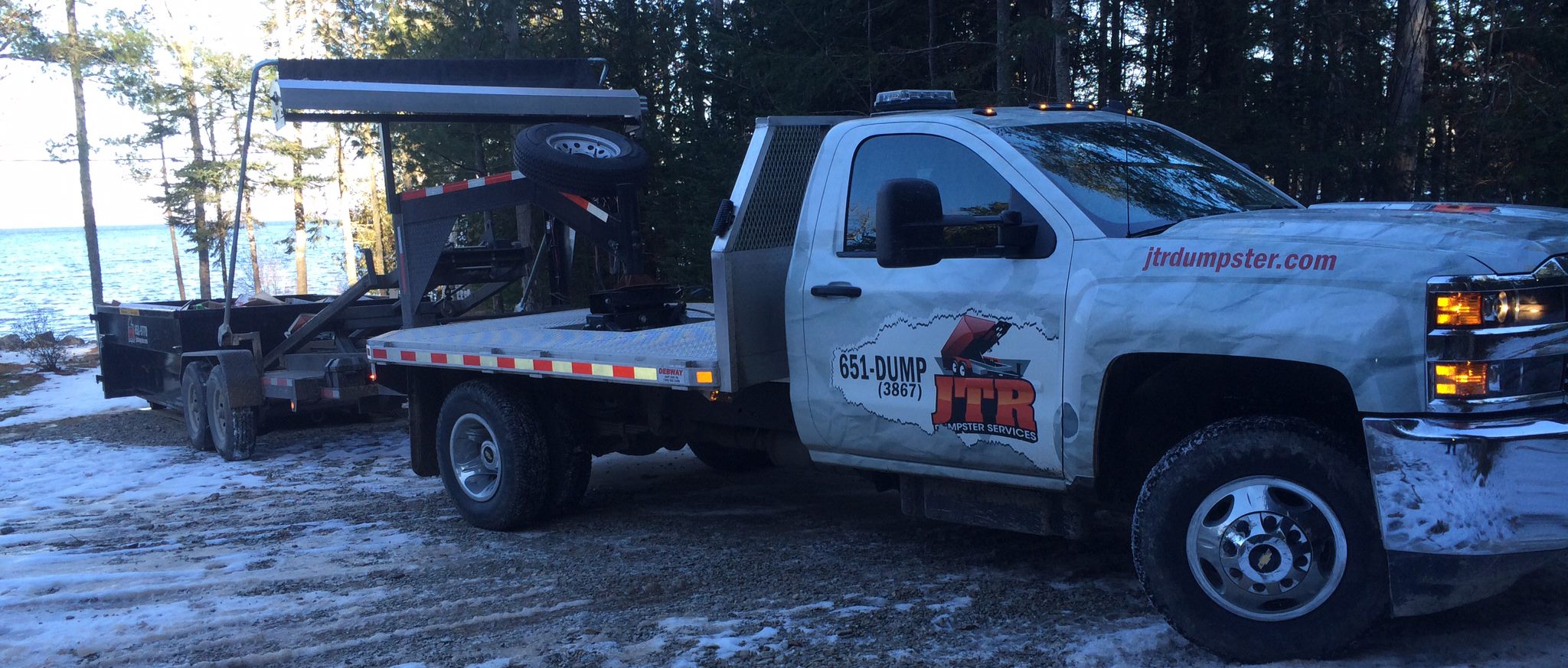 JTR Commercial Services - Serving Rothesay
40 Ashburn Lake Rd, St. John, New Brunswick, E2J 5E2
JTR Dumpster Services is a privately owned and operated, environmentally concerned, commercial services company offering variety of waste hauling and sanitation services in Saint John, NB. Roll off bins (also referred as open top dumpsters) 12 cubic yard, 18 cubic yard and 30 cubic yard are availabl...
Get Quotes