Dumpster Rentals In Cambridge, ON
Mapleton Haulage
54 Dales Drive, Drayton, Ontario, N0G 1P0
About
Mapleton Haulage is a locally owned and operated Waste Management company licensed by the Ministry of the Environment to haul non-hazardous waste. Mapleton Haulage provides convenient, professional, efficient service for all our customers' waste management needs, including roll off bins and onsite pickup of waste materials. Call us for a free no obligation quote, commercial or residential
We guarantee the lowest price for your waste/haulage needs.
Dumpsters Sizes
Mapleton Haulage offers different types of bin rental services from small bins for heavy loads like dirt and sod, sand, gravel, etc. to large roll off containers for property clean up projects and construction debris removal. See available dumpster sizes below:
Open Top Roll Off Dumpsters

Get Quotes
Mapleton Haulage Dumpster Rentals: Get Free Online Quotes From A Local Dumpster Rental.
Serving areas
Aberfoyle, ON, Arthur, ON, Belwood, ON, Bloomingdale, ON, Cambridge, ON, Centre Wellington, ON, Clifford, ON, Conestogo, ON, Drayton, ON, Dundalk, ON, Durham, ON, Elmira, ON, Fergus, ON, Georgetown, ON, Guelph, ON, Hanover, ON, Harriston, ON, Hillsburgh, ON, Kincardine, ON, Kitchener, ON, Listowel, ON, Maryhill, ON, Milverton, ON, Mount Forest, ON, Orangeville, ON, Paisley, ON, Palmerston, ON, Port Elgin, ON, Puslinch, ON, Rockwood, ON, St Jacobs, ON, St. Clements, ON, Waterloo, ON
More Dumpster Rentals Providers In Cambridge, ON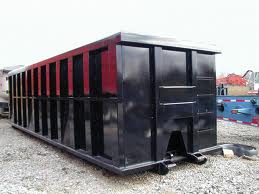 BIN EXPRESS - Serving Cambridge
8472 50 Rd., Rockwood, Ontario, N0B 2K0
BIN EXPRESS of Guelph, ON is a family owned and operated business. We are fully insured and licensed by the Ministry of Environment to transport solid non-hazardous waste.Bin Express offers roll container rentals and dumpster rentals for residential waste hauling & light commercial waste removal...
Get Quotes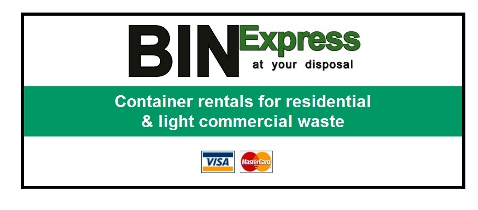 Bin Express & Junk Removal - Serving Cambridge
8472 50 Rd., Rockwood, Ontario, N0B 2K0
Disposal Bin Rentals and Junk Removal Service Full-service waste solutions for businesses and homeowners in Guelph, Milton, Fergus, Cambridge, Acton, Erin, Rockwood, Bellwood and Hillsburgh. We're Green – In More than One WaySure, our garbage bins and trucks are green. What might be le...
Get Quotes