Dumpster Rentals In Carman, MB
MWM Environmental
Box 459, Souris, Manitoba, R0K 2C0
About
MWM Environmental of Souris, MB is a Waste Management, Roll Off Bin and Dumpster Rental company serving Southwestern Manitoba. MWM Environmental has been providing industrial, commercial and residential customers with quality, environmentally friendly waste removal and dumpster rental services for over twenty years. We have all the necessary equipment to handle large and small waste removal, transportation and disposal projects of our customers in the oil and industrial industries, as well as rural and municipal communities.
Our large inventory of different sizes and shapes dumpsters allows us to meet with any requirements of your waste disposal project.
Dumpster Sizes & Dimensions:
30 Cubic Yard Dumpsters. 7.5ft wide X 22ft long X 5ft high. These dumpster is an ideal solution for construction site clean ups or for demolition debris removal.
30 Cubic Yard Dumpsters With Lid. 7.5ft wide X 22ft long X 5ft high. Lid adds another 6 cubic yards to make a total of 36 cubic yards of space. Ideal for small or large construction, demolition, renovation or addition projects. Moisture and wind protected. Works well for industrial or commercial settings, also can be used for small towns or municipalities. Back door swings open for easy access.
25 Cubic Yard Dumpsters. 7.5ft X 22ft long X 4ft high. This dumpster is a good choice for smaller to midsize jobs(remodeling, construction, household junk removal, basement/garage cleanup, etc.). These dumpsters are often used for heavier material such as sand, dirt, rocks, gravel, steel salvage, waste concrete, and asphalt shingles.
30 Cubic Yard Dumpsters Oil Rig Recycling. Used for for oil drilling rigs, can be moved by winch trucks. Ability to handle garbage waste, salvage steel, and recyclable waste oil, filters and rags. A sealed lid ensures no moisture can enter the bin from the top. Swinging side and rear doors make it easy to dispose of all the waste effortlessly.
38 Cubic Yard Dumpsters. 7.5ft wide X 22ft long X 6ft high. Commercial, institutional, industrial customers use these recycling dumpsters to recycle large volumes of waste with little hassle. Partitions within the dumpster make it easier to separate material on site. Side swinging doors between each partition ensure the right material is put in the right spot. A sealed lid ensures no moisture will enter the dumpster from the top.
50 Cubic Yard Dumpsters. 7.5ft wide X 22ft long X 8ft high. Ideal for towns and municipalities wanting to set up a transfer station where no landfilling takes place. Equipped with a mesh lid to deter vectors and control pollution caused by wind. Easy start up process.
Custom Order Dumpsters. Order any design to fit your needs. Contact us for further information and to discuss options that are available.
MWM Environmental also offers
FRONT LOAD DUMPSTERS 4 & 6 CUBIC YARD
Our 4-6 cubic yard front load dumpsters can serve as an excellent waste removal solution for
Commercial Businesses, Restaurants, Retail Stores, etc.
Property Managers
Farms and Acreages
Recycling Projects
Other frequent or scheduled trash removal.
Contact MWM Environmental to find out more information on site bin drop off and pickup, and information about waste bin types, recommended applications, and rental rates. Our friendly Waste Management consultants will be happy to answer any questions regarding the disposal of your waste. We can give you advice related to the location where certain waste should be taken for proper disposal and recycling.
MWM Environmental
Box 459
Souris, MB
R0K 2C0
Dumpsters Sizes
MWM Environmental offers different types of bin rental services from small bins for heavy loads like dirt and sod, sand, gravel, etc. to large roll off containers for property clean up projects and construction debris removal. See available dumpster sizes below:
Open Top Roll Off Dumpsters

15 Yard Dumpsters
25 Yard Dumpsters
30 Yard Dumpsters
38 Yard Dumpsters
50 Yard Dumpsters
Front Load Dumpsters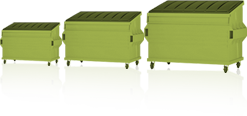 4 Yard Dumpsters
6 Yard Dumpsters
Get Quotes
MWM Environmental Dumpster Rentals: Get Free Online Quotes From A Local Dumpster Rental.
More Dumpster Rentals Providers In Carman, MB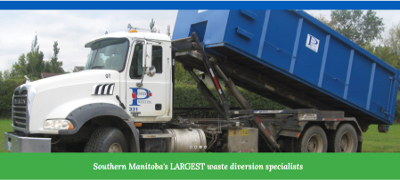 Penner Waste Inc - Serving Carman
20153 Road 15 North, Winkler, Manitoba, R6W 4A4
Penner Waste Inc is located in Winkler Manitoba. We are a full service container rental company that specializes in Waste & Recycling Management and we serve a large part of Southern Manitoba. Penner Waste is also a recycling depot for wood, drywall, cardboard and shingle materials as well as o...
Get Quotes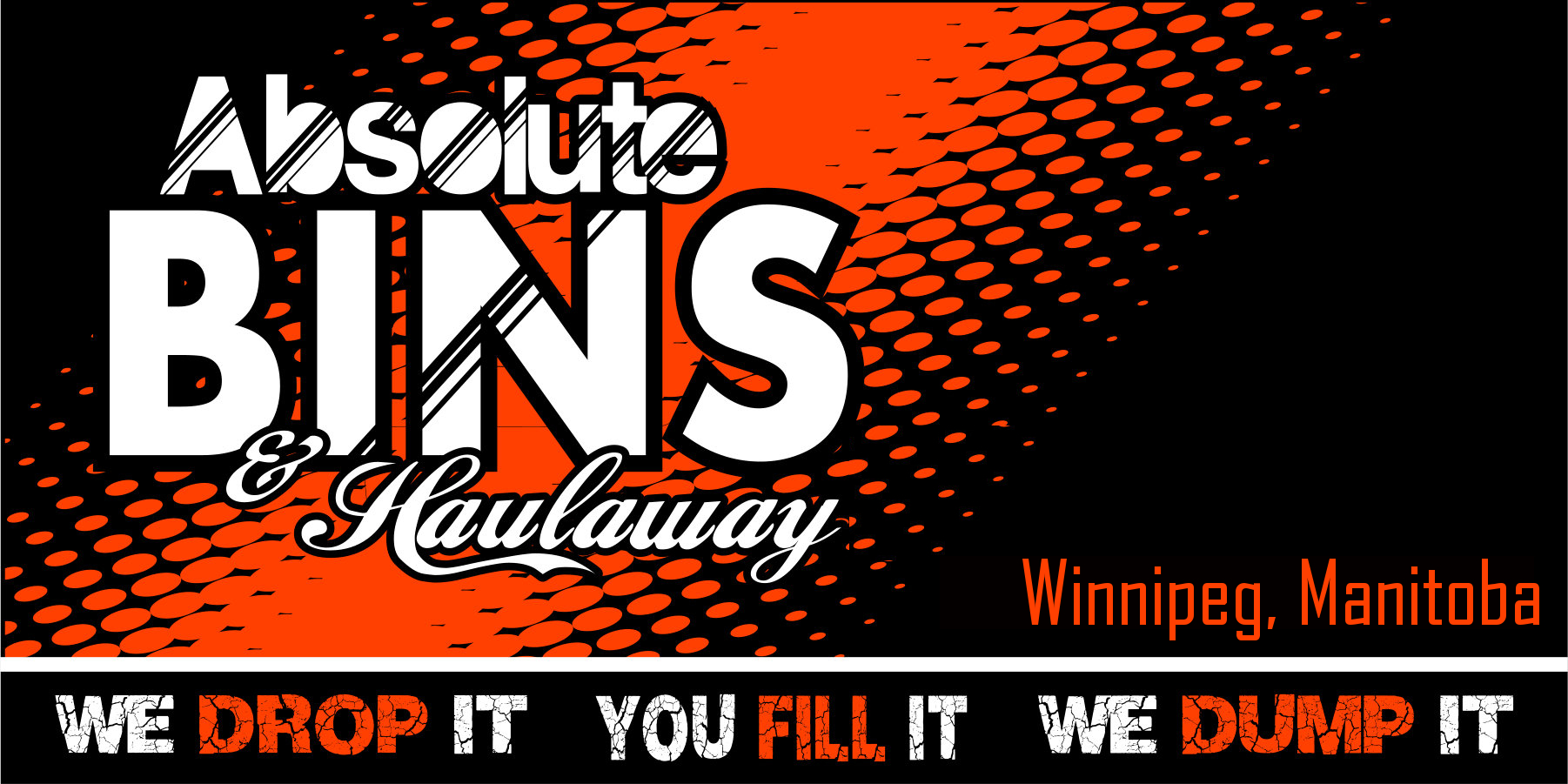 Absolute Bins Winnipeg - Serving Carman
3336 Portage Ave, Winnipeg, Manitoba, R3K 2H9
Roll Off Bin Rental & Waste Removal In Winnipeg, Manitoba Are you about starting a kitchen renovation, home addition project or you need to get rid of old junk and looking for a reliable bin rental company in Winnipeg, Manitoba? Then you may consider Absolute Bins waste removal professionals fo...
Get Quotes