Roll Off Containers In Rockwood, ON
J.R Disposal & Hauling
9549 Guelph Line, Campbellville, Ontario, L0P-1B0
Rockwood Roll Off Containers
Suspended-Not-In-Service

J.R Disposal & Hauling is a dumpster rental and junk hauling company. J.R Disposal is a privately owned and operated company serving waste disposal needs and dumpster rental needs of residential and commercial customers in Milton and surrounding ares. We specialize in 6,10,12,14,16and 20 Yard bin rentals.Click on the telephone icon above to make a free phone call for any questions or for quotes!
Get Quotes
J.R Disposal & Hauling: Get Free Online Quotes From A Local Provider and save.
More Roll Off Containers Providers In Rockwood, ON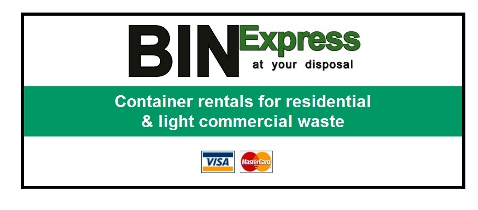 Bin Express & Junk Removal - Serving Rockwood
8472 50 Rd., Rockwood, Ontario, N0B 2K0
Disposal Bin Rentals and Junk Removal Service Full-service waste solutions for businesses and homeowners in Guelph, Milton, Fergus, Cambridge, Acton, Erin, Rockwood, Bellwood and Hillsburgh. We're Green – In More than One WaySure, our garbage bins and trucks are green. What might be le...
Get Quotes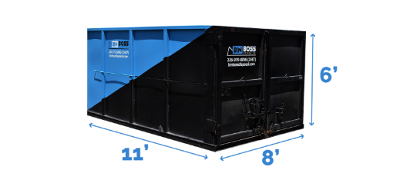 Bin Boss Disposal Inc. - Serving Rockwood
78 Creighton Ave., Guelph, Ontario, N1E0H8
Bin Boss Disposal Inc. offers roll off container service at competitive pricing in Guelph, Ontario and surrounding areas. Our roll-off bins (also referred as roll off dumpsters) are available for both residential and commercial locations and will be removed and disposed of upon your request. Wh
Get Quotes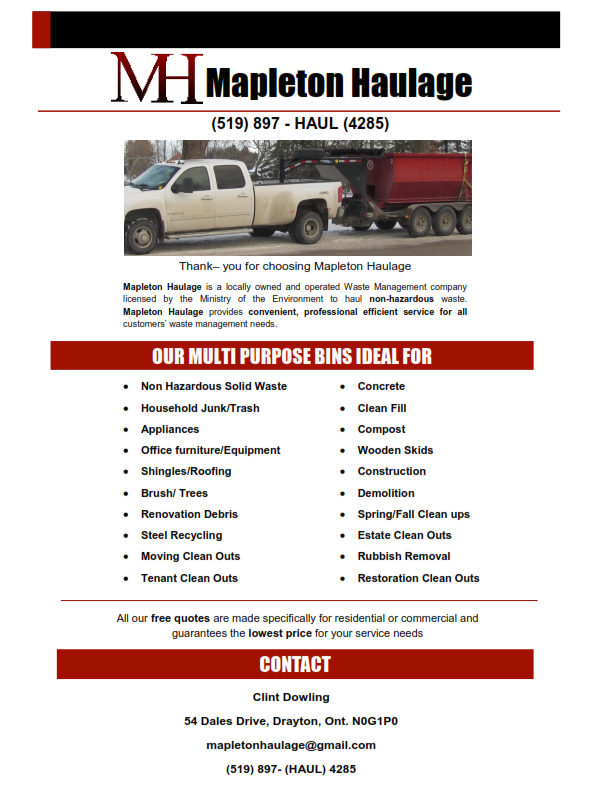 Mapleton Haulage - Serving Rockwood
54 Dales Drive, Drayton, Ontario, N0G 1P0
Mapleton Haulage is a locally owned and operated Waste Management company licensed by the Ministry of the Environment to haul non-hazardous waste. Mapleton Haulage provides convenient, professional, efficient service for all our customers' waste management needs, including roll off bins and on...
Get Quotes