Junk Removal In Milton , ON
J.R Disposal & Hauling
9549 Guelph Line, Campbellville, Ontario, L0P-1B0
Milton Junk Removal
Suspended-Not-In-Service

J.R Disposal & Hauling is a dumpster rental and junk hauling company. J.R Disposal is a privately owned and operated company serving waste disposal needs and dumpster rental needs of residential and commercial customers in Milton and surrounding ares. We specialize in 6,10,12,14,16and 20 Yard bin rentals.Click on the telephone icon above to make a free phone call for any questions or for quotes!
Get Quotes
J.R Disposal & Hauling: Get Free Online Quotes From A Local Provider and save.
More Junk Removal Providers In Milton , ON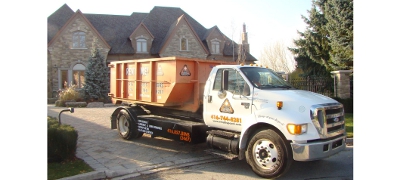 RMS DISPOSAL - Serving Milton
25 Milvan Drive, North York, Ontario, M9L 1Y8
RMS DISPOSAL: CALL US FIRST DON'T BE OVER CHARGED Licensed by the Ontario Ministry of the Environment and open on weekends, RMS Disposal is always at your disposal! Fully insured, we provide 24-hour residential, industrial and commercial disposal service. We offer flat rates and free estimates for...
Get Quotes