Archives March 2011
Etobicoke Garbage Dumpster Bin Rentals
FOUR SEASONS DISPOSAL INC., DUMPSTERS & DISPOSAL CONTAINERS
Our commitment is to provide the highest quality waste collection and recycling system in a environmentally responsible manner to many residential commercial/ industrial customers through out Toronto and surrounding areas.
We offer dumpsters from 14 to 40 cubic yards for removing waste, demolition and construction debris, earth ...
Read more
Published: 2011-03-09T05:45:44-08:00
Author: Sam Toti
"SOLID WASTE TREATMENT AND DISPOSAL: LEADING EDGE TECHNOLOGIES"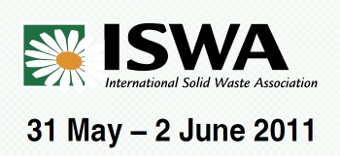 Welcome from ISWA President
The purpose of this ISWA Conference is to explore advances in Solid Waste Treatment and Disposal technologies and to deliver experiences, knowledge and innovative approaches that have been applied and successfully tested. Real city models and integrated solutions in developed and transition economies, technological advances, market development and alternative project financing ...
Read more
Published: 2011-03-01T03:33:06-08:00
Author: Laura Schmidt, Dumpster Rentals Customer Supp
Daily archives
Previous month
Next month
Archives